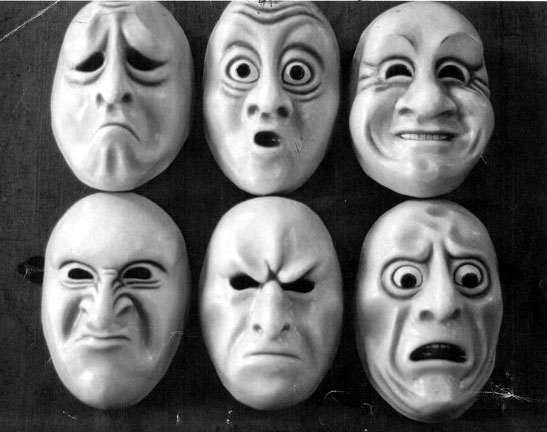 Last Sunday at church was very emotional for me. I gathered with my local body with a heavy heart. God had used different means during the week to soften my spirit. In God's providence, my pastor preached from Philemon on how the gospel is the means and motivation of seeking reconciliation with God and others. I was convicted by my lack of grace with someone who had wronged me. The Spirit used the preaching of the Word and the music that day to compel me to reach out and and forgive this person. My emotions slowly built up during the service and culminated with tears at the end. I was a teary-eyed, runny nosed mess. I asked God's forgiveness for my lack of forgiveness and asked for strength to make that tough phone call and seek reconciliation. But then lunch happened...
Emotions Are Often Brief
I enjoyed more fellowship with my church over a picnic lunch and then played some soccer. As the afternoon went on my emotions evened out. Inevitably my lowered emotions lead to lower resolve to make that phone call. I got home and was actually debating whether to call at all. At last the moment of truth came. By God's grace I made the phone call and took a big step in a hurting relationship. This was all great, but it reminded me of an important lesson: Don't waste your emotions.
Emotions Are Important
Emotions are good. Affections are not optional. God actually commands us to have holy affections for Him. Psalm 100:2 says, "Worship the Lord with
gladness
..." Here we are commanded to have a certain emotion towards God. Emotions are really important, but Spirit-led emotions should lead to obedience, and there are times when obedience requires action. Sunday was one of those times for me. The emotions and feelings I felt were right and appropriate, but apart from making that phone call those emotions would have not accomplished the purpose for which they had been given to me. Holy affections and emotions are always a means to an end. Ultimately, the end is God's glory.
1 Corinthians 2:11a-12
"So also no one comprehends the thoughts of God except through the Spirit of God. Now we have received not the spirit of the world, but the Spirit who is from God, that we might understand the things freely given us by God."
The Spirit works through the Word to produce feelings and actions that will lead to the glory of Christ. Emotions are a blessing from God, but apart from obedience they fall short in glorifying our Savior. So don't waste your emotions. When the Spirit uses the Word to move your heart, obey. It is impossible to think that you wouldn't obey when the emotions are at a high, but as time passes, the feelings often fade. And the decision that seemed impossible to ignore can seem impossible to carry out. But God gives grace. When we choose to act in obedience upon godly affections, God is glorified and we find joy. Ask God for these holy affections. Seek high and right feelings and be prepared to obey the Author of those feelings for the praise of His name.